When you do betting you want to take the highest odds for your predictions. If you achieve that you will increase your profits and even with a lower success rate you will be able to achieve better ROI, which, ultimately is the goal.
So now the main question is how to get higher odds from the betting houses for our predictions?
There are several ways. The first is mandatory for all punters. You need to have several accounts in different bookmakers. This will help you ensure that you can get the high odds they offer. This is because different bookmakers offer different odds for the matches. If Arsenal's victory over Sunderland at bookmaker A is 1.5, then the bookie B may offer it for 1.55 and for bookmaker C it might be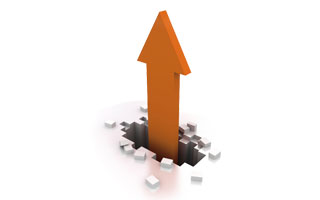 1.48. Having accounts in all three betting houses, will guarantee that you will get the best price.
Another trick not to miss the best odds is to carefully monitor the possible bets that you can make. The bookmakers have traditionally set their margin differently for different betting options and so for the same event we get very different rates. For example, playing on two possible outcomes is far more popular than playing with Asian Handicap of +0.5. This is essentially the same bet, but with sensitive difference in the offered odds. Since the margin that the bookmaker has set for betting on two possible outcomes is higher, the rates there are lower. Normally in such case you go to bet on Asian Handicap and take the higher odds.
The third piece of advice I can give you is to track the betting odds. They go up and down all the time, depending on the made bets for the match. If you do so you will be able to bet when the desired ratio is high enough for you.
The last advice on this subject is connected with the live betting. If you want to risk for bigger odds, make your prediction, but don't play it immediately. Wait until the 30th minute of the match. If your match is 0-0 at the time bet for your team. You will get higher odds for sure.
Look at this video below for more advices about your betting